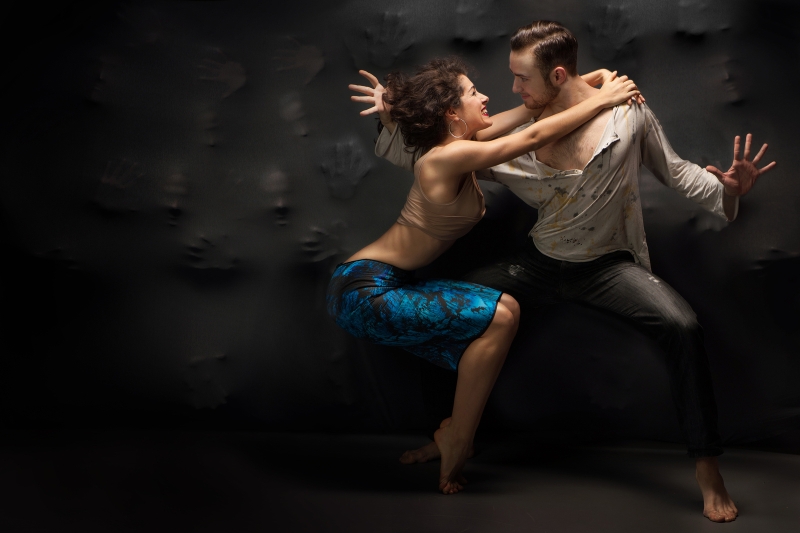 As you read in my other article, it isn't easy to make friends after college, and it can be nearly impossible to make friends and meet women if you want to do it for free. But if you're willing to shell out a few thousand dollars or more a year, then a lot of opportunities open up to you. In fact, it can be quite easy to meet girls and make a lot of great friends, if you spend money. It is an unfortunate but true reality today.
Let's look at a few of the ways that you can make friends and meet women easily by spending some money:
---
10

Skiing and Snowboarding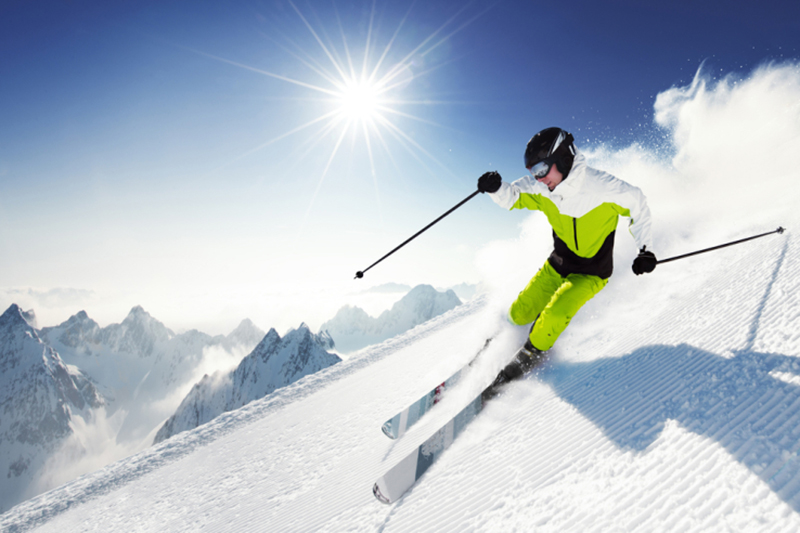 Finding Love:
No matter where you live, there is usually a mountain within a few or a couple hours drive. Unfortunately, this sport is not a year round sport, but you could make some great friends you go back with year after year. But don't just go on the slope! You've got to spend big moolaah if you want to make friends!
Join a skiing or snowboarding training course even if you know how - or maybe try out an advanced course! This way you can get that repeated regular natural interactions that you need in order to make friends. After you made some friends then you can stop the classes and start skiing or snowboarding with your new friends!
---
9

Car Clubs, Car Shows, & Track Racing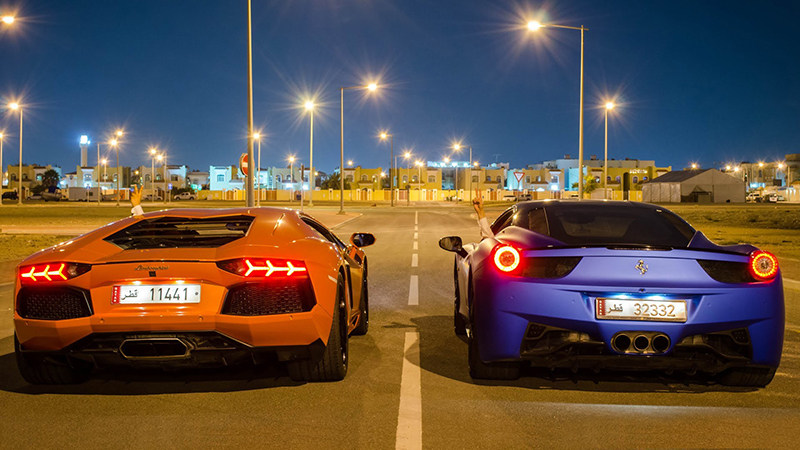 Finding Love:
Have a fast or expensive (or expensive-looking) car and you spend a lot of time polishing and waxing your car? You have a cool classic car, or luxury car or exotic car with nice rims? People often complement you on your car and say "how do you keep that so clean?!"
Or, do you constantly talk about how you just changed out your headers cause your turbo valve blew your transmission, and other engine car talk? Well, sounds like you should join a car club! This is a great way to meet other car enthusiasts and do what you are passionate about.
For a small membership fee and about $10,000 to $1,000,000+ investment in your car, you can join up with other car enthusiasts and make some great friends! Just please don't race! Enough people died from street racing. Go to the track for that!!
---
8

Surfing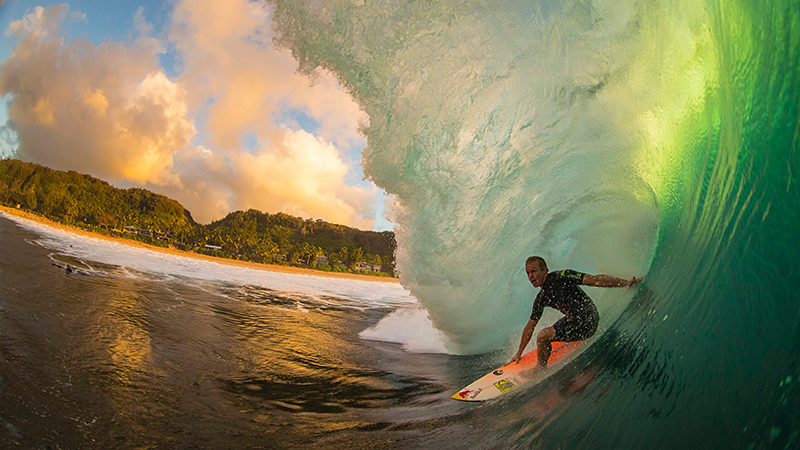 Finding Love:
If you live at or near the beach, a few hundred dollars for a good wetsuit and decent board and you can start meeting making some cool friends, bro, cool dude. Yeah, I lived in SoCal and surfer dudes are really like that, totally stereotypical, bra.
If that's the type of friend you're after, surfers are some of the most chill and passionate sports people. Maybe you can date a dull-brained yet hot surfer chick! Beware though, surfers are also extremely clicky, and some can be dangerous and likely to punch you in the face if you're a noob and you take their wave. Chill out, dude!
---
7

Road Biking or Mountain Biking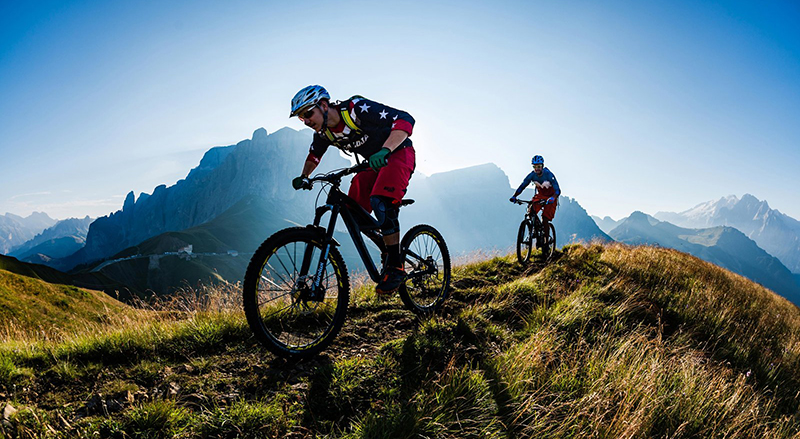 Finding Love:
Biking might be technically free, but your bike isn't! If you think biking is a cheap sport, think again. Yeah you can get a bike for $100 bucks at Walmart, but serious bikers will laugh at you and leave you in the dust. You have to spend a cool $2000 or more - yeah, you heard that right, two thousand dollars for a bicycle!
Whether you are doing mountain biking or road biking, you can bet that this activity will cost you thousands of dollars for equipment alone - not including maintenance. But, it is an excellent way to make friends who also love biking, and probably a wonderful way to meet girls also - and we are talking extremely fit girls, not chubby ones! And let's not forget, you're practically guaranteed to get in the best shape of your life, as well as nearly guaranteed to live a longer and happier life (assuming you don't get hurt)!
Biking is a great way to make friends and meet girls but also is a great way to improve your life in every way.
---
6

Rock Climbing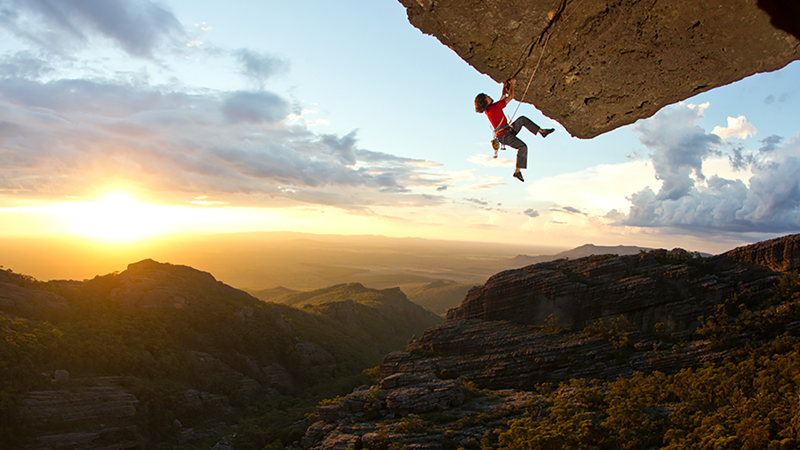 Finding Love:
Not a cheap sport, but if you have a decent off-road vehicle or SUV, and a thousand or so to spend on some quality equipment, rock climbing is an excellent way to make new friends. Granted, you need to be in shape, and you need to enjoy this type of adventure.
You can also expect to spend hundreds of dollars on gas to get to great climbing spots. Don't try to cheap out on this one! You really want to use that cheap carabiner and risk falling off a cliff when it fails? Not worth it. Better to put your safety first and shell out the big bucks for expensive equipment, at least then you won't be risking your life - as much. Accidents still do happen. But if you love climbing the risk may be worth it to you.
---
5

Indoor Rock Climbing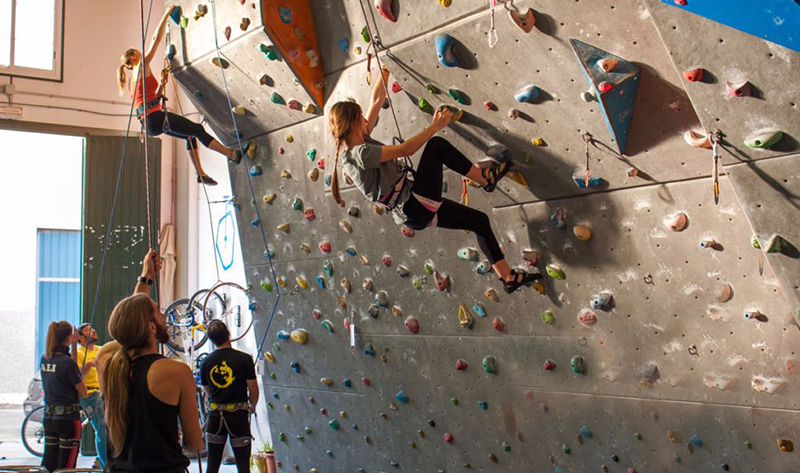 Finding Love:
Alternatively, maybe the heavy investments and risks of rock climbing aren't for you, or maybe you want to get some experience first. You can become a regular at an indoor rock wall and in the meantime get some truly great exercise.
You can even pay for training courses, in which case you can get the benefit of both being in a class with others who also want to learn, and also some fun and adventure as well. Rock wall climbing is an incredibly great way to get fit and have fun dong it, and is way safer than outdoor rock climbing. With low risks and relatively low costs, you might want to try indoor rock wall climbing.
---
4

Dance Classes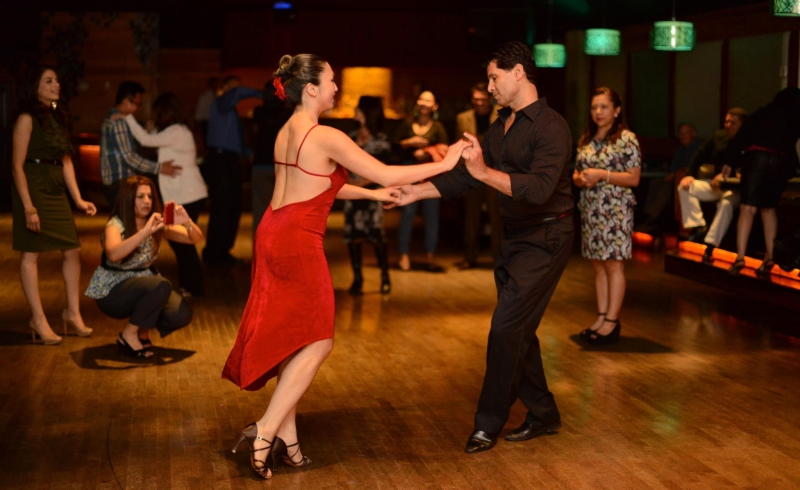 Finding Love:
Classes are one of the best places to make new friends and meet women. Like adventure though, you have to spend money for this benefit.
Dance is one type of ideal class to meet girls. It won't be free, you can bet that. And depending on the area you are in, it may or may not work for you. If you either love to dance, or if you don't even know how to dance at all, then dance classes can be great. There are probably few guys there, at least, few guys who are interested in girls! So you will have your pick.
---
3

Group Fitness Classes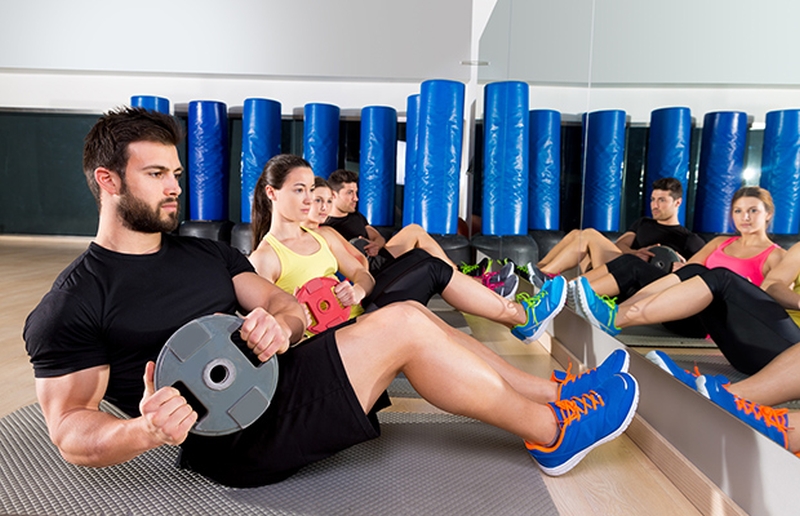 Finding Love:
Fitness classes are a great one and one of the most ubiquitous ways. On the other hand, depending on the class, there may be a downside.
Chances are if you attend a yoga, there will be many hot girls. Problem is, they will first hope you are aren't normal (they'll hope you aren't straight), and if they realize you are normal, they may be self-conscious about you watching them. It is extremely important you keep your eyes to yourself! This may be very hard as the male mind is not designed to see a bunch of scantily clad girls in skin-tight spandex. Yoga may not be for you.
But there are some great fitness classes which will provide a better opportunity. These include kickboxing, high intensity, and other types. Although, again there is a downside. If you are smelly from a hard workout, this could make it difficult to approach a girl. For this reason, you probably want to avoid the "hot yoga".
Lesser intensity which still good exercise classes might be a good way. Hopefully you can find a good group fitness class that strikes the healthy medium so you get get a good workout without being sweaty smelly and completely drained killing any chance of approaching a girl after the class.
Oh yeah one more thing. If you go for a too-easy fitness class it will probably be a bunch of chubby girls trying to lose the extra hundred+ pounds. Unless you're in the same boat then go for it!
---
2

Art & Design Classes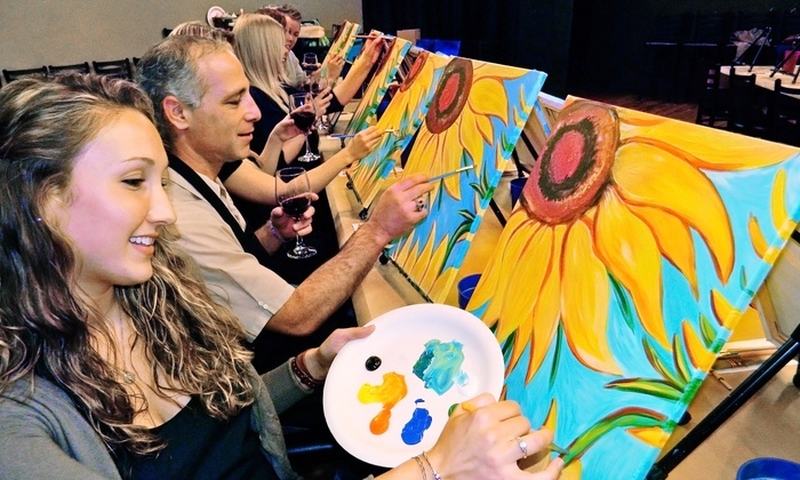 Finding Love:
Another great type of class can either be at a college or an organization that teaches this type. If you absolutely love art, or, if you are interested in the type of people who are artsy, this is a great way to make new friends and meet women who match your interest.
It is best to do an art class if you are an artsy type of person. While you may meet people if you go and are not interested, you probably won't enjoy your time. But if you are an artsy person you are likely to find other unique and highly creative people.
You can either attend an art class at a college, or you could attend local art classes. Because art classes are based on creativity, don't give up if you don't like the first one you go to! You may need to go to many different types before you find one you like. Try painting, art, sculpture, drawing, and others, and also make sure to try different groups because while you might not mesh with one group you might really mesh with another!
Art classes can be a great way to make friends and meet girls, if you have a genuine interest in art.
---
1

College / Graduate School Classes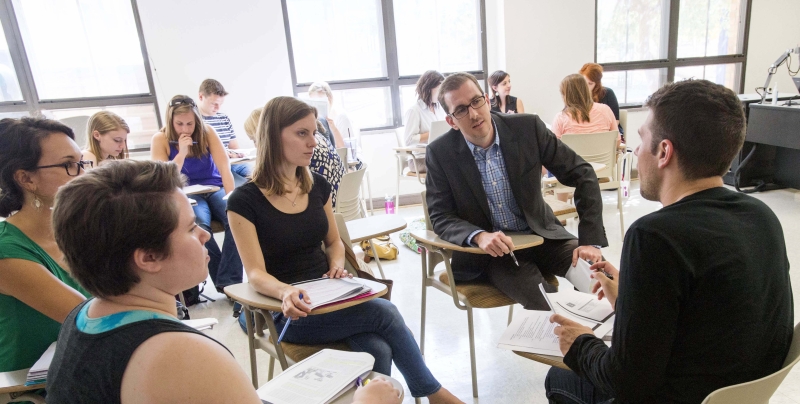 Finding Love:
Yep, you got it. You graduated college and how do you make friends? Go back to college! It sounds hilarious but it is true. College is already structured in the ideal way to make new friends and meet girls with similar interests. You don't have to go full time though and you don't even have to go for credit - although maybe you should!
If you go for an advanced degree then you can not only make friends and meet women but you can also further your education and thereby increase your work market value. In fact, this doesn't just work at young ages, it also works at older ages! Albeit, you better choose the right type - don't expect to make friends with the 20 year olds in undergraduate when you are 60. So try a field that is proper for your age group if your goal is to make friends. Also, only choose a field which you are really interested in!
---
A few other ways to make friends and meet girls that isn't bars and clubs but that does cost money includes extreme sports like skydiving or hang gliding, cooking classes, joining business associations, starting a new career or getting some sort of learning license or certificate, and definitely acting classes is a great one.
All the things above cost money, some more and some less, but all are guaranteed to at least give you some real opportunities to meet people of similar interests and make new friends. In today's broken social society overridden by greed, it is now very expensive to make friends. But if you have the money, it isn't hard! Just make sure you don't spend your rent money and have a 6 months of savings emergency funds before embarking on any of these quests.

The key thing is that you are doing something at least one to three times a week minimum, the activity requires some social interaction, and you will see the same people over and over for a long periods of months or even years. These repeated interactions will encourage natural social interactions; and by doing the same thing you are guaranteed to have at least some common interests.
If you're willing (and able) to spend at least a few thousand dollars per year, most of these opportunities will open up to you. And if you have an entrepreneurial mindset, maybe you can even make your money back with your social activity in the long run. In that case, in the long run it's actually cheaper to spend money on social activities if you plan in the long run to make money – perhaps you could become a rock climbing instructor or snowboarding instructor.
You know how they say, if you can't do, teach? It's a lie! That only applies to professors and schoolteachers. But I say if you can do, teach. If you can't do, then you should not be teaching. Whatever you are an expert at, teach it, and in the long run you will be more fulfilled and make a lot more friends. Who knows, you might even meet your wife!
So go out there and have a great time! Your wallet may not thank you but your new friends will!
Share this:
Welcome my friend, Helper Cat says you need to register for that! :)