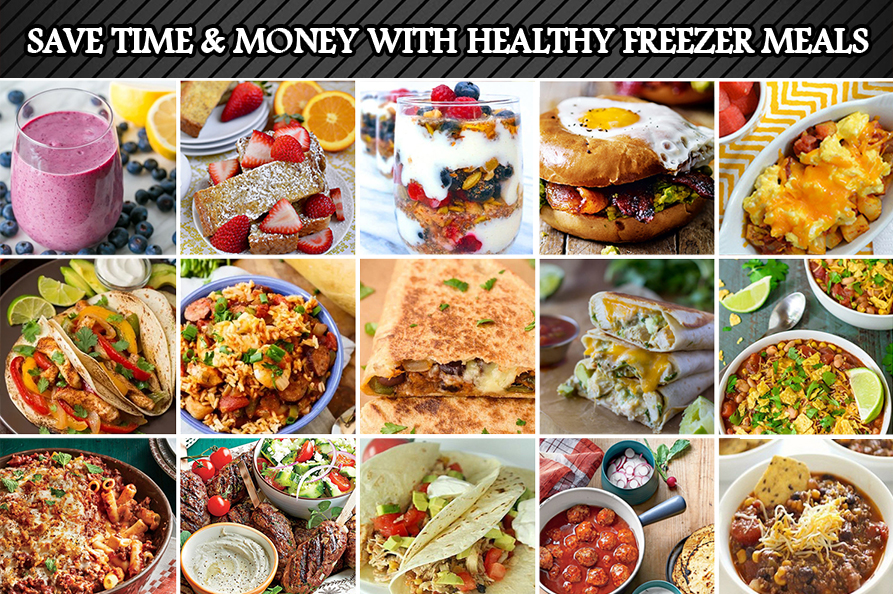 Short on time but want to eat healthy? Many people in today's super busy world want to eat healthy, but end up just ordering out, because cooking is too time-consuming and tiring for their busy schedule. With an effective freezer meals strategy, you can make fast food or boring microwave meals a thing of the past.
One of the biggest challenges with eating healthy is that fresh and real food doesn't last long, even in the fridge. As a result, often people eat healthy but get discouraged when after a meal or two they have to throw out the rest of the food which has gone bad in just a week. As a result, many people end up buying freezer food, microwave meals, eating out, and other unhealthy strategies.
What doesn't occur to many is that you can freeze fresh food, and this will be far healthier than prepackaged frozen food. For example, you can buy fresh strawberries, and freeze all but a few. These strawberries will remain fresh in the freezer, ready for thawing.
Conversely, if you buy a bag of frozen strawberries, these are not fresh. Frozen bags of fruit, vegetables, and other foods are often months – or longer – old, before you even get it home. This means that when you leave frozen foods in the freezer, they are far older than you think. But if you freeze fresh foods, they are still quite fresh when it comes time to thaw, and plus, you actually know how old it is. This is a far healthier strategy.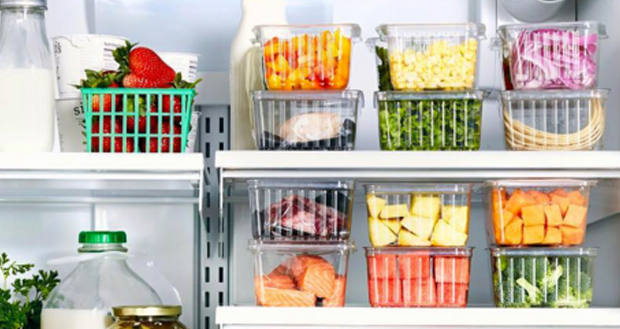 But fresh fruit and vegetables aren't the only thing you can freeze. You can actually cook, and prepare, fresh meals in bulk, and prepackage them yourself into individual ziploc freezer bags, ready for eating. You can prepare weeks' worth of lunches in this way, and take it out each morning before work and have it ready to eat by the time lunchtime comes around.
You can do the same with dinners, cooking bulk dinners ready for thawing and heating with almost no preparation, dramatically cutting down cooking time while keeping healthy, fresh, flavorful dinners every day of the week. You can do it with breakfast too! No more horribly unhealthy cereal and boring breakfast as you run out the door. You can prebake all kinds of complete meals from healthy granola bars to breakfast burritos, prepare ready-made yogurt parfaits and smoothie packs, and more – the sky is the limit.
Here are some ideas and tips gathered from around the web that can help you develop your own unique freezer meals strategy that works for you. When you do this, you'll have more energy and better health due to eating healthier, more time due to less preparation, more money due to cooking instead of eating out, and a fuller and more enjoyable life due to having great and tasty meals instead of the same old boring easy thing.
---
Breakfast Freezer Ideas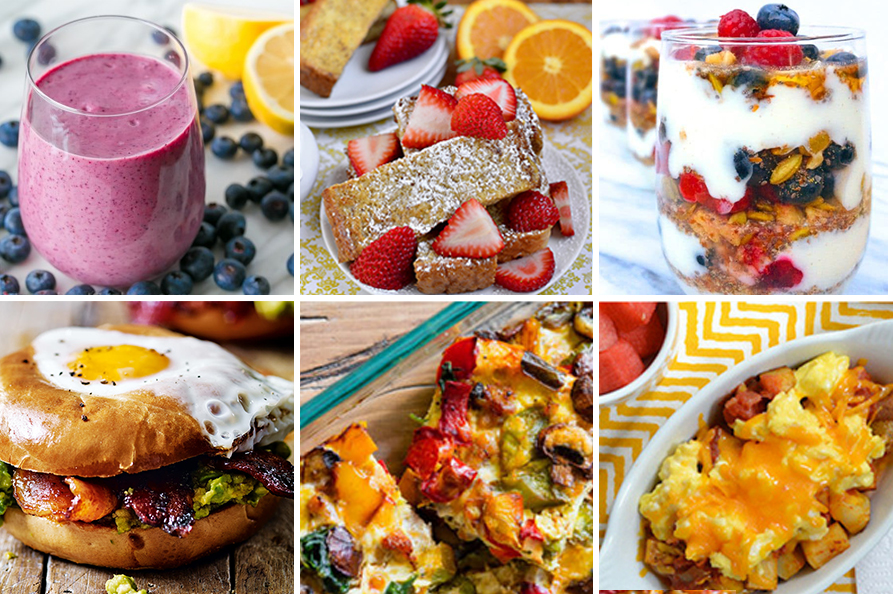 From breakfast burritos, to healthy waffle combos, to muffins and sandwiches, there are so many great ideas for healthy breakfasts! Frozen pre-packaged breakfast foods are absolutely horrible, laden with all kinds of poisons from high fructose corn syrup to artificial chemicals and processed incredients. It would be better to eat nothing for breakfast than 99% of all pre-packaged breakfast foods.
When you cook yourself and utilize a great freezer meals strategy, you can now have eggs, bacon, fruit, berries, and all kinds of luxuries that you never get because it just isn't practical with the fridge where foods go bad, or where you need to cook in the morning. When you can prepare freezer beakfast meals ahead of time, it's now practical to have luxurious breakfasts.
You can even pre-freeze healthy shakes when you only need to throw the block in the blender for a ready-made extremely healthy and vitalizing smoothie. You could either pre-blend, or just pre-freeze a pack of smoothie ingredients ready for blending.
Here are some great resources for freezer meal recipes that will make your mouth water. And you can do it with careful preparation and very little effort!
15 Fabulous Freezer Meal Breakfast ideas – Happy Money Saver
20 Breakfast Freezer Meals – Savor + Savvy
21 Freezer Meals for People With Zero Time During the Week – Greatist
17 simple breakfasts you can make ahead and freeze – New Leaf Wellness
Also check out these:
Make-Ahead Fruit And Yogurt Protein Parfaits – The Lemon Bowl Blog
DIY Freezer Smothie Packs: 5 Tips To Get Started – Live Simply
11 Frozen Healthy Smoothie Recipes To Prep On Sundays For The Best Week Ever – Self Blog
---
Lunch Freezer Ideas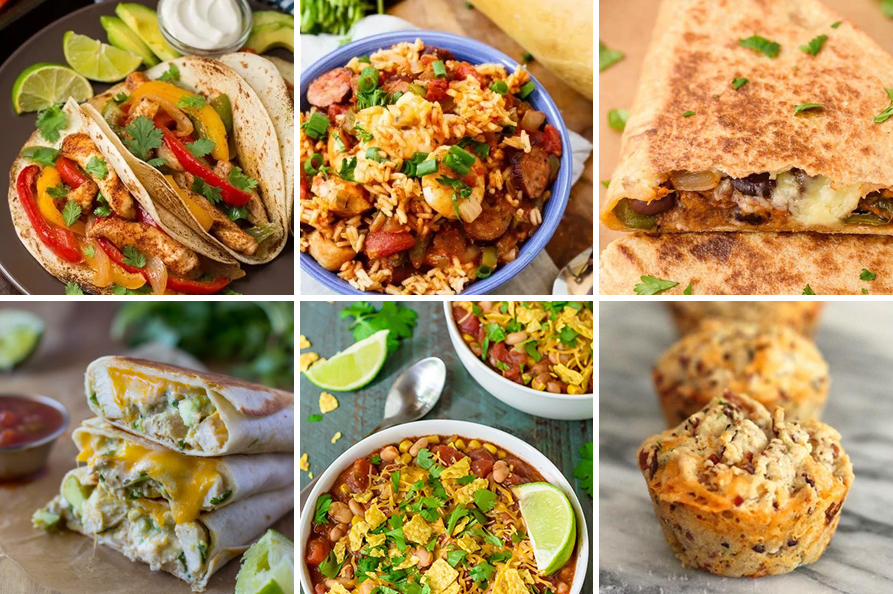 Imagine instead of fast food, expensive restaurants, or boring sandwiches and cold lunches, instead you could have a hearty pasta and beef baked ziti with a rich and full salad, luscious beef kabobs, or a healthy baked chicken with a side of cheese-topped broccoli and a baked potato with all the toppings. In the past, you could only get these meals at expensive restaurants, which just isn't practical for most working people.
Plus, at restaurants it is far from healthy, often actually microwaved, and made from old frozen ingredients laden with chemicals – yes, even at so-called "healthy" restaurants. It's just not possible for restaurants to source the freshest ingredients from scratch and make it by hand in bulk. As a result, while the meal may look better than your cold sandwich or fast food, it really isn't much healthier than fast food. This is why you should make food yourself.
With a great freezer lunch strategy, you can make unhealthy and boring lunches a thing of the past. The only thing you'll have to watch out for is the office fridge thief who will be thrilled to steal your amazing lunch! For that, you could try a locked box like this Fridge Locker which seems hard to find, a travel lock like this one to literally lock your zippered lunch cooler, or a small portable mini-fridge like this one that you can keep at your desk for more extreme measures.
Now that your lunch is secure, here are some great resources for mouth-watering lunch recipes that are sure to make your lunchtime far more healthy and enjoyable, as well as making your coworkers jealous:
10 Lunches You Can Make Ahead for the Week – Forkly
25 Lunch Box Freezer Recipes – Once A Month Meals
8 Healthy Make-Ahead Meals You Can Freeze – Thrillist
15 Healthy Kids' Lunches You Can Freeze Ahead of Time – Space Ships And Laser Beams Blog
---
Dinner Freezer Ideas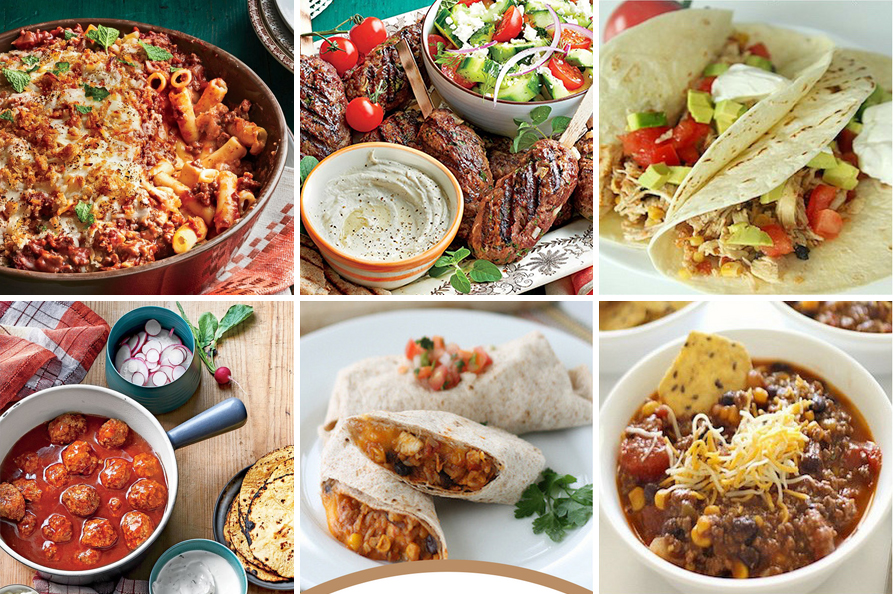 After a long day of work or a long day of running errands or taking care of the kids, you may not think you have enough time to make healthy meals. With a great freezer meals strategy, you can now make healthy meals ahead of time and have it ready-to-go when dinner time rolls around, besides simple heating up. This way, it's just as fast as a simple or microwave meal, but far more healthy.
No more eating out at unhealthy restaurants, ordering unhealthy pizza, making something quick and boring, and zapping out the life in you by missing out on a healthy meal at dinnertime. Plus, cooking dinner from scratch rather than pre-made dinners or eating out will save you a boatload of cash.
You can drop your dinner budget from a thousand dollars a month down to literally $50 per month per person, quite easily, by making dinner at home. Even if you want to go super fancy, you can easily do it for a couple hundred dollars a month and eat like royalty. (Increase this a bit if you shop at Whole Foods!)
And with a freezer meals strategy, it is often even faster to heat up your pre-made freezer dinners than driving out to the restaurant or waiting for delivery of unhealthy food. The only thing you have to do now is to plan your dinners, gather some recipes, and spend only a few hours a month in preparation. Not per day – really just a few hours per month!
Here are some excellent resources for healthy dinner freezer meals that will be sure to spruce up your dinnertime, whether you live alone or have a whole family to feed. Life is so much more vibrant with healthy, rich and tasty food!
20 Make-Ahead Freezer Meals that Are Delicious, Healthy & Cheap – Dr. Axe
13 Healthy Freezer Meals to Prep Now and Eat Later – Daily Burn
24 Easy Freezer Recipes – Southern Living
100 Cheap & Easy Freezer Meals – Prudent Penny Pincher
---
Freezer Cooking Tips
Here is a great resource for freezer cooking tips from Living Well And Spending Less blog. In summary, plan ahead, shop ahead of time, don't overdo it, plan cooking in phases, label and stay organized, and keep it simple, at least at first. Here is another great set of tips from Organized Home blog. It even includes a couple printable planning charts!
---
Tips For Getting Started With Freezer Meals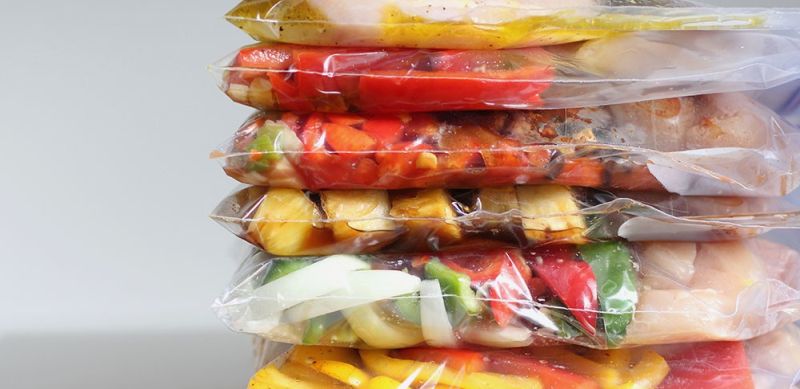 Lastly, here are a few tips for you if you are just getting started. First, don't get overwhelmed by all the recipes! I recommend to pick out maybe 3 to 5 recipes to start with, and choose simple ones. Don't just read this and think great idea and then forget about it. Commit to it, but start simple.
Pick just a couple recipes and commit to them. Later, after you have developed a routine and habit, you can add more and fancier recipes. The important part is getting started. Information overload is a huge problem today, so keep your mind slim and don't get overwhelmed by reading endless food blogs. It can be very addicting, and before you know it, you're out of time and you put it off for a few more months.
How about set a timer for 15 to 30 minutes to research recipes, and after picking a few of your favorites, write them down or print them out. That way, you don't get overwhelmed by endless internet information, and you can get started right away. Plan ahead, and write down your goals. And don't forget the freezer bags! Happy freezer cooking!
Share this:
Welcome my friend, Helper Cat says you need to register for that! :)